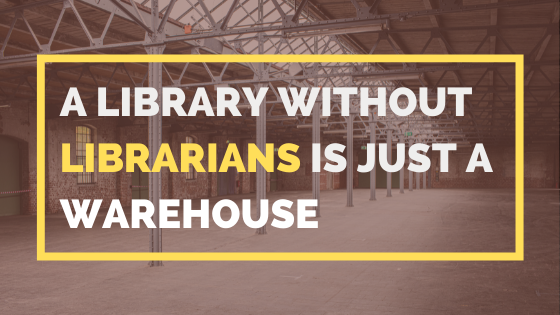 Dear Mulugeta,
We are happy you are enjoying our insights from the library world! Here is our latest post:
A Library Without A Librarian Is A Warehouse
Thursday, November 4, 2021, 9:10 AM
A library is the first place you get to experience the sweetest joys of reading. Growing up my weekly visit to the library would be an opportunity to thoroughly and meticulously go through all the carefully curated new books put out on the display. Handpicked by a librarian with a keen eye for what […]
The post A Library Without A Librarian Is A Warehouse appeared first on Princh.
Want to read more?
If you would like to read our previous weeks' posts, you can check them out HERE.
If you found the articles helpful, let your network know. Help your peers get new ideas to implement at their library too!
What would you like to read next?
If you would like us to cover a topic, share an idea or simply want to share some insights with us, then don't hesitate to send an e-mail to marc@princh.com.
We'll be back with more interesting content!
Happy librarying,